The brand
Thinkstock is the smallest sister of iStockphoto (currently both owned by Getty Images). The business model is based on subscription, with daily cap on downloads and access to all the digital stock and legal protection.
MY ROLE
Digital/Web Designer and developer. Leverage the extensive library of images to use for marketing material. Work within brand guidelines.
THE TEAM
Marketing manager, Copywriter, Designer (Me)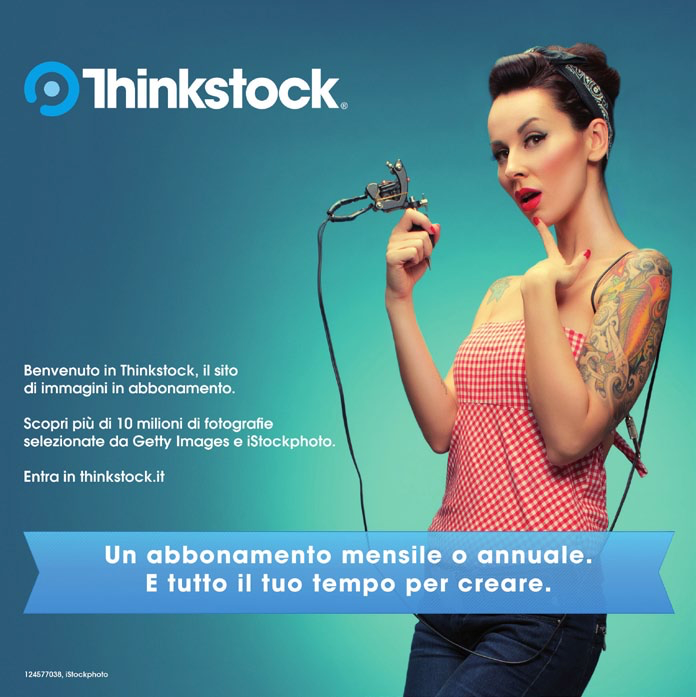 "A monthly or a yearly subscription.
And all your time to create."

Purpose:
General marketing material to strengthen brand awareness
Format:
20 cm x 20 cm leaflet

Backside:
Explains the cost of the two plans and benefits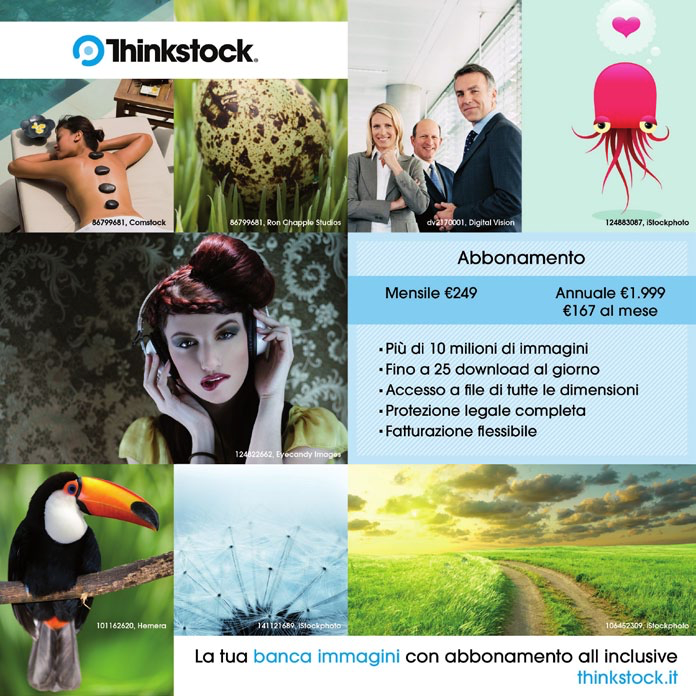 Marketing campaign
The strategy was to get traffic to the sales team so that they could understand the needs of the business and discuss a suitable plan or up-sell to iStockphotos or Getty Images.
DESIGN STRATEGY
Leveraged the propensity of humans to be attached to images of a face and eyes, with pictures of individuals facing straight at the user. Also a word of play between "eyes" and "reality" seen through "our eyes" was used in the various copy of this campaign.
GOAL
The scope of this campaign was to boost monthly and yearly subscriptions.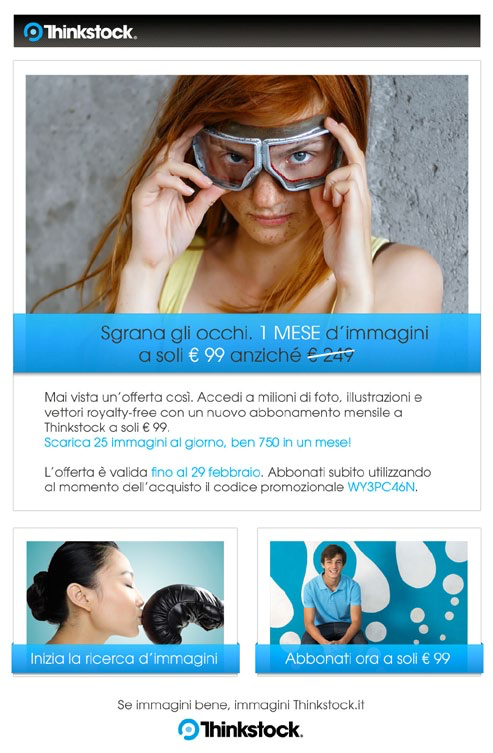 "Never seen such an offer"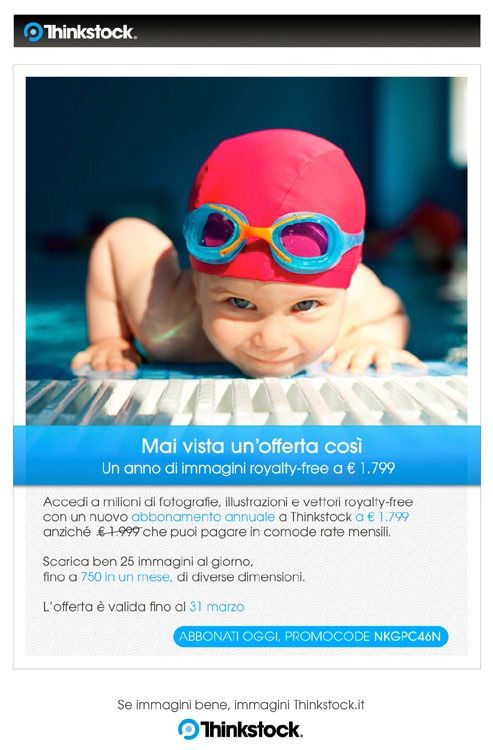 "Your reality, our eyes"

Format:
Skin on web page, in this case ninjamarketing.it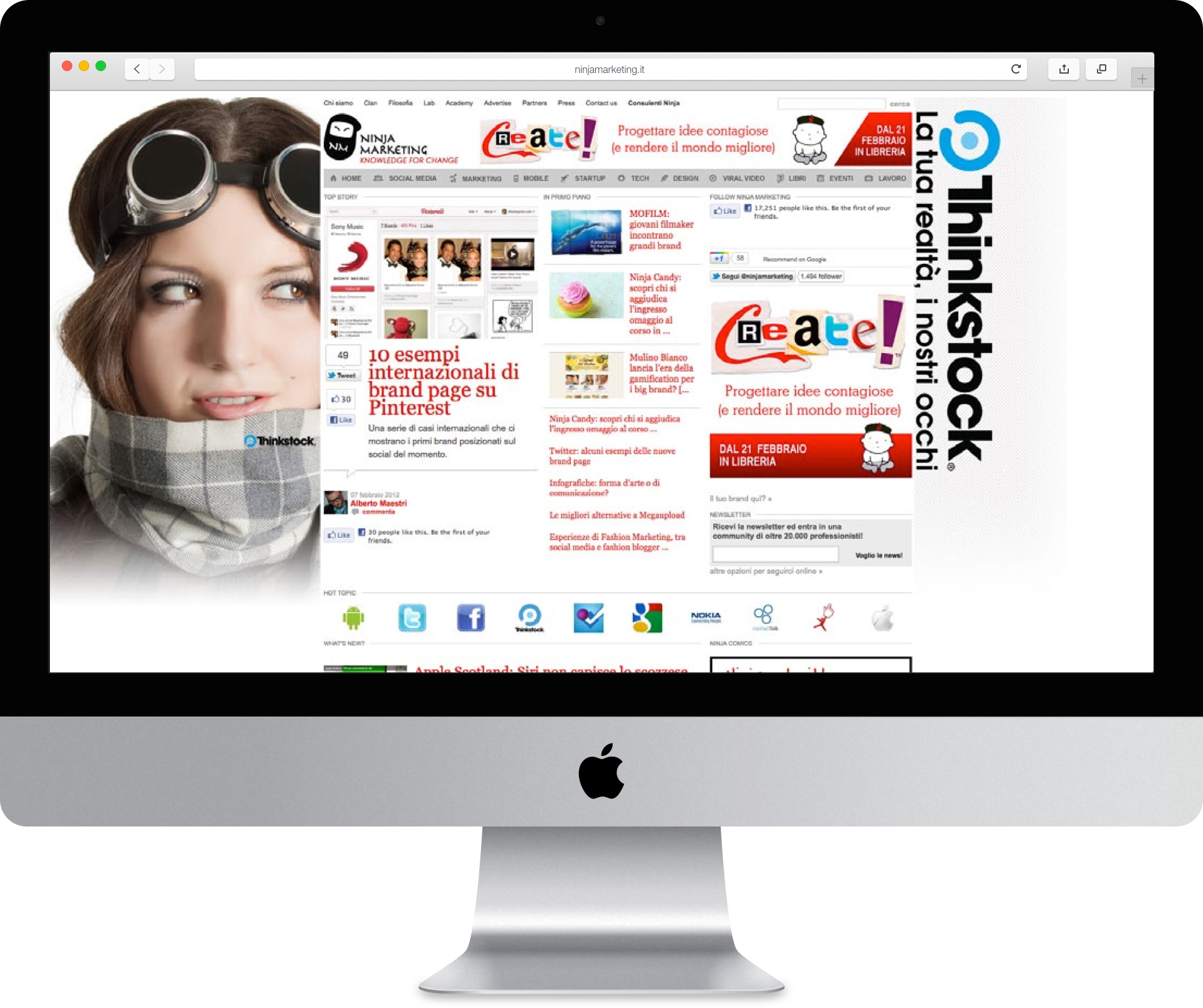 Banner Sample

Format:
Half a page, 720 * 90 px, 300 * 250 px and Signatures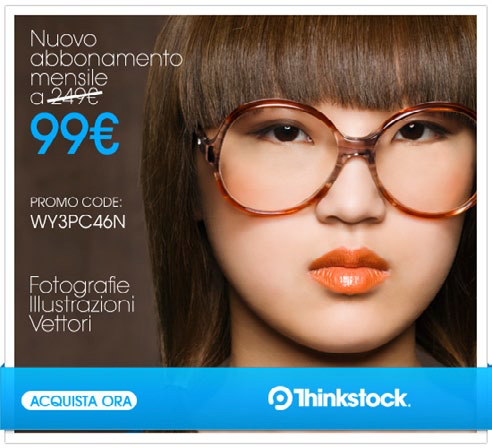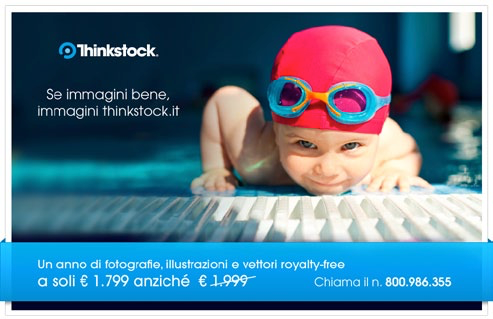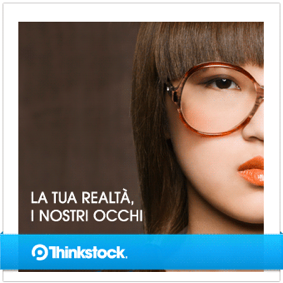 Printed ads on magazine

Format:
Double-page and single-page