The brand
Getty Images is a leading global provider of digital media, creating and distributing a range of assets – from royalty-free stock photography and editorial images to footage, music and multimedia – helping communicators around the globe tell their stories.
MY ROLE
Digital/Web Designer and developer. Leverage the extensive library of images to use for marketing material. Work within brand guidelines.
THE TEAM
Marketing manager, Copywriter, Designer (Me)
Booklet

Format:
A4 size double pages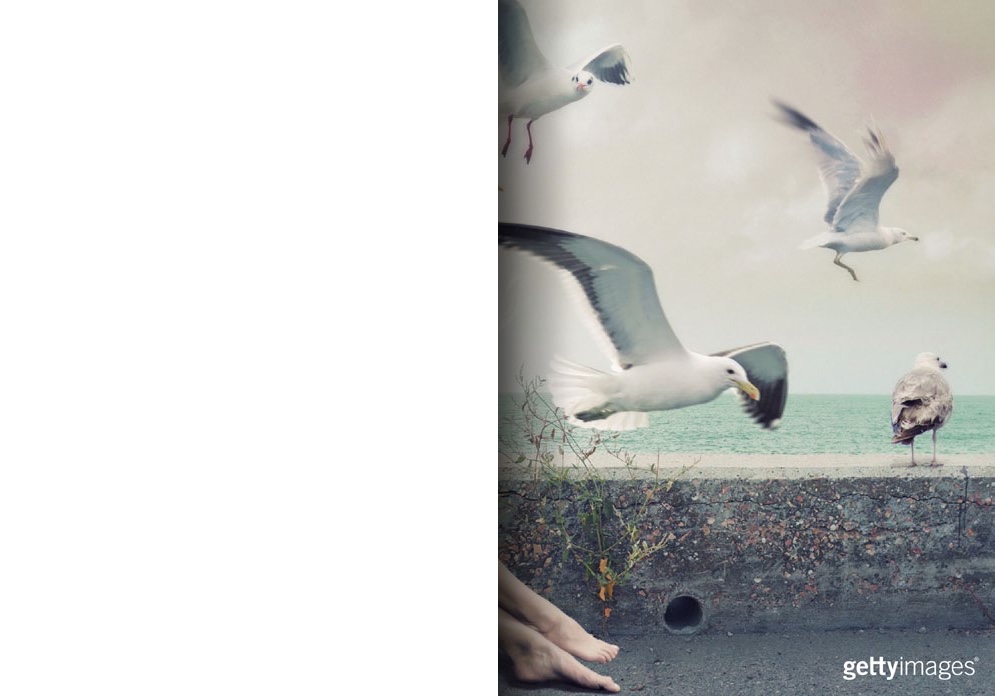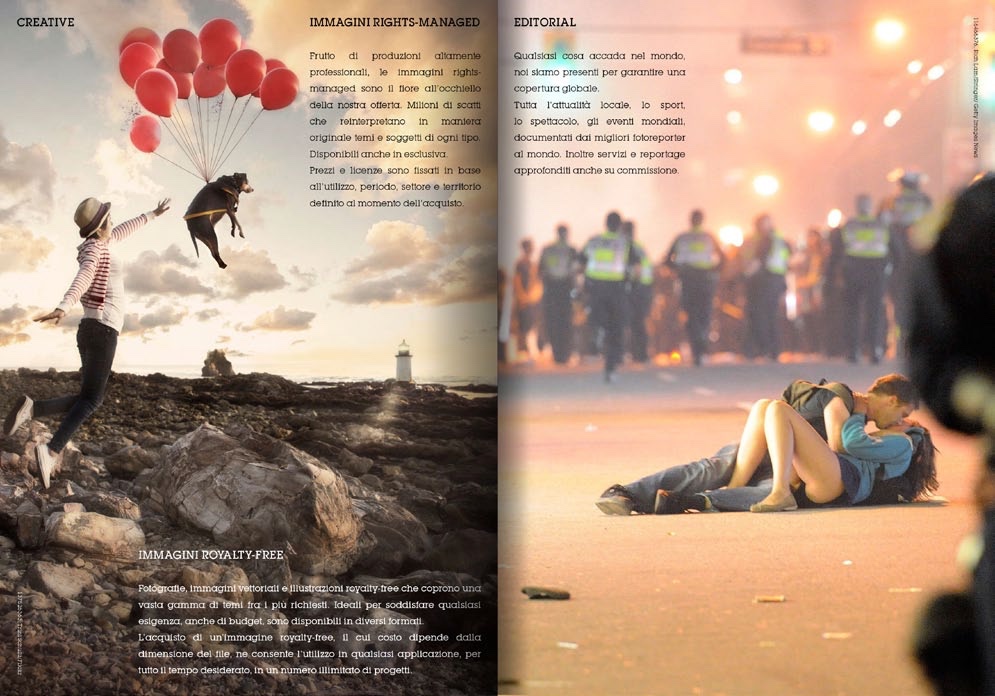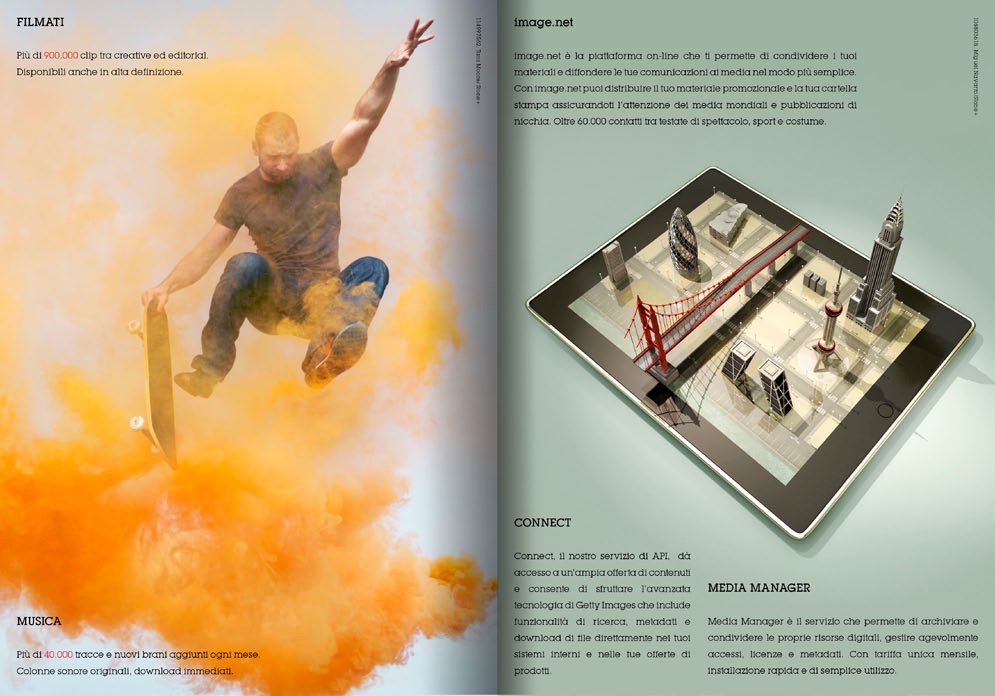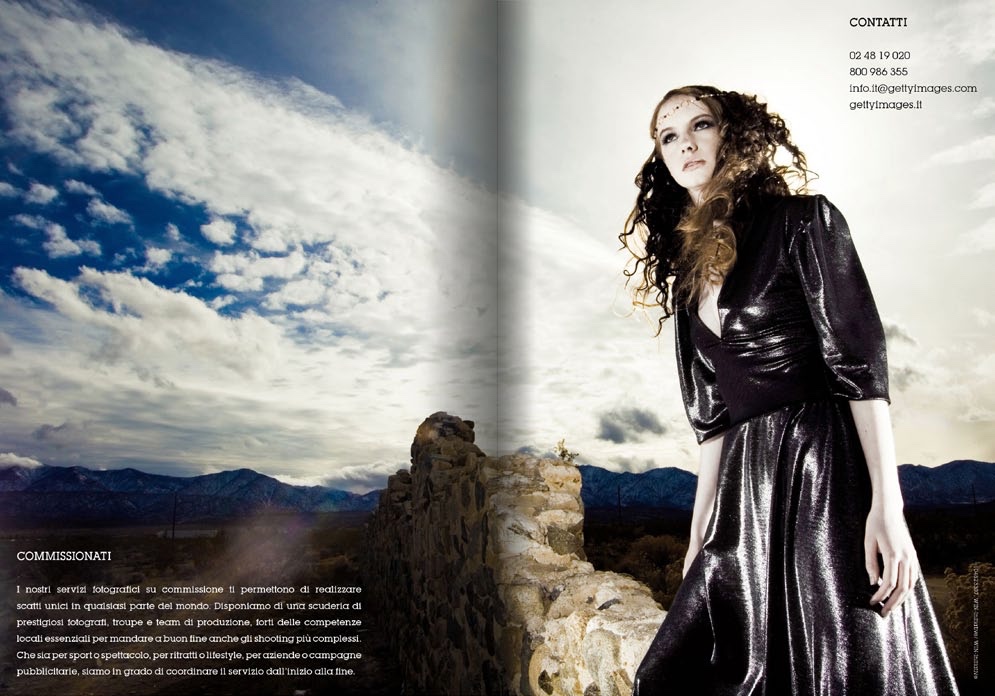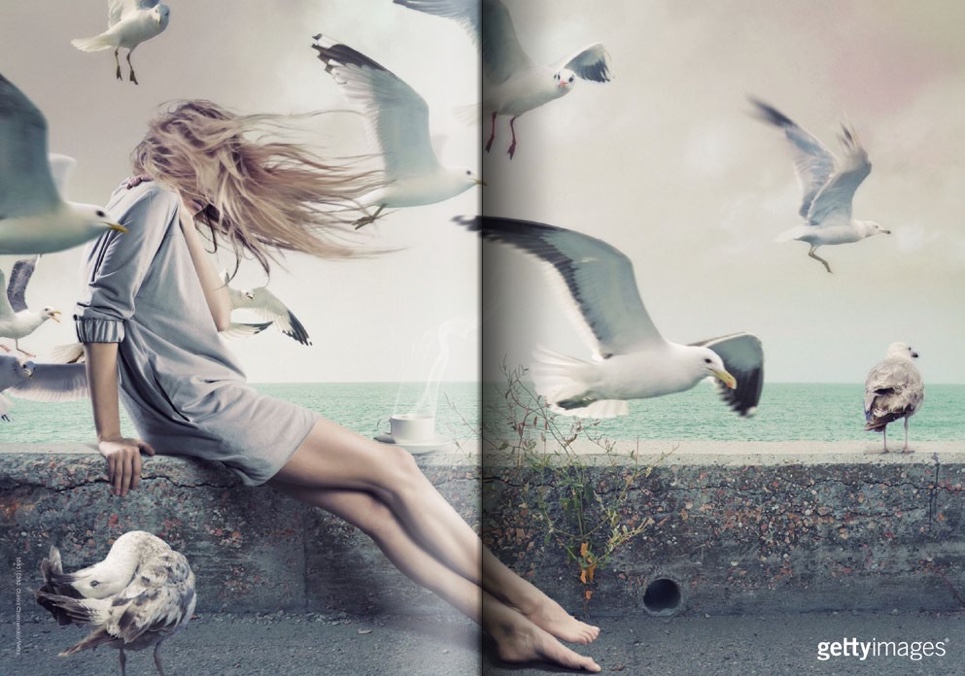 RIGHT MANAGED
To promote Getty's highest quality "Right Managed" line, targeted at creative agency, we designed content for Direct Email Marketing, Web Communication and Internal/External signatures. Our campaign in 2011-2012 was based on the "Seven deadly sins".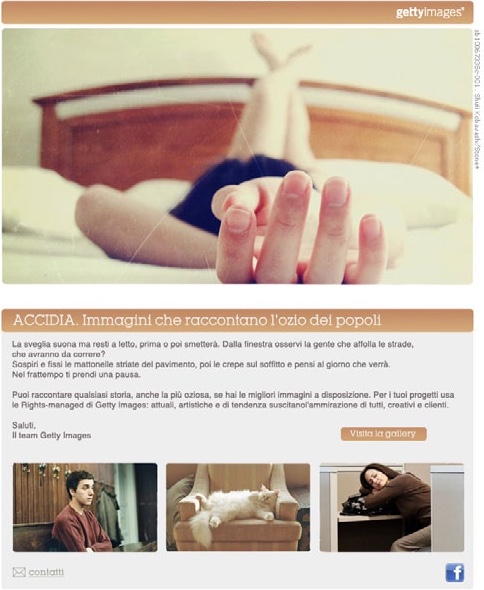 RIGHT MANAGED

Email headline: Apathy
"Images that tell the laziness of peoples


"Let yourself enchant"
Gluttony
"Images that induce to temptation"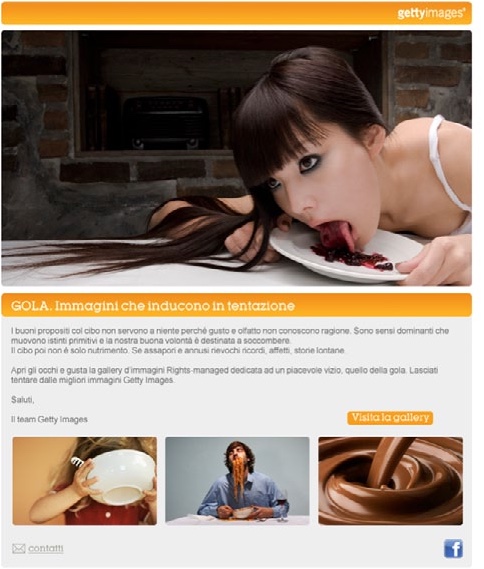 Envy
"Images that never go unnoticed"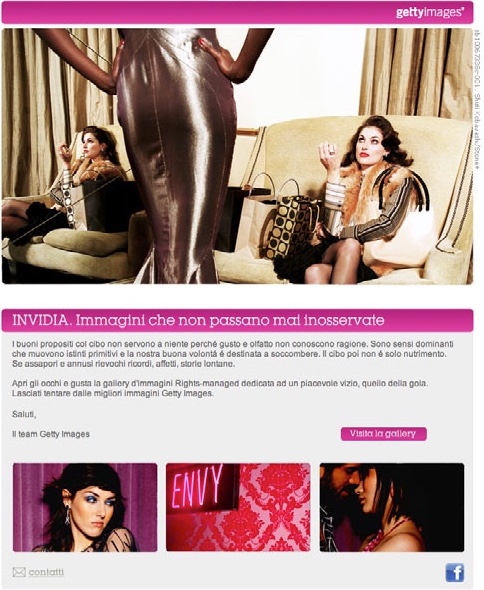 Wrath
"Images that leave the mark…and scratches"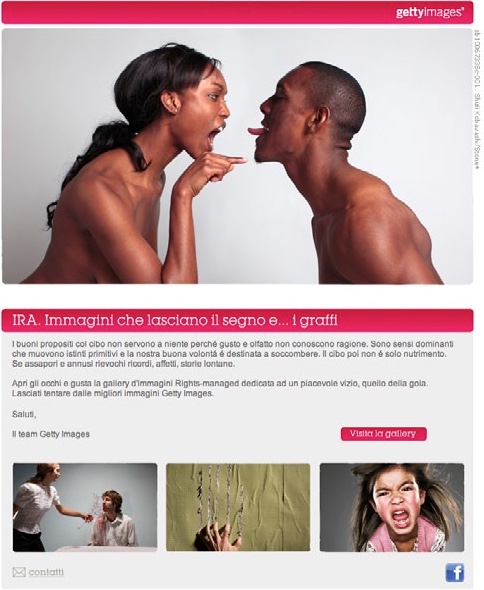 MEDIA
Our MD campaign targets members of the media who require editorial and creative content, from a generic image of a rainy day to video footage of the carnival in Venice. We inspire them with the most eye-catching pictures through DEM and web-based galleries.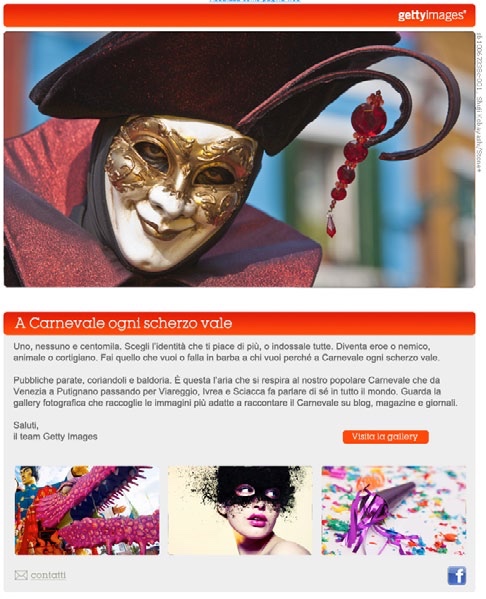 MEDIA

Email headline: Carnival
"At Carnival season, everything goes". This is a saying that during Carnival any practical joke is fair.


"Switch on your Christmas"
Spring
"There's life outside"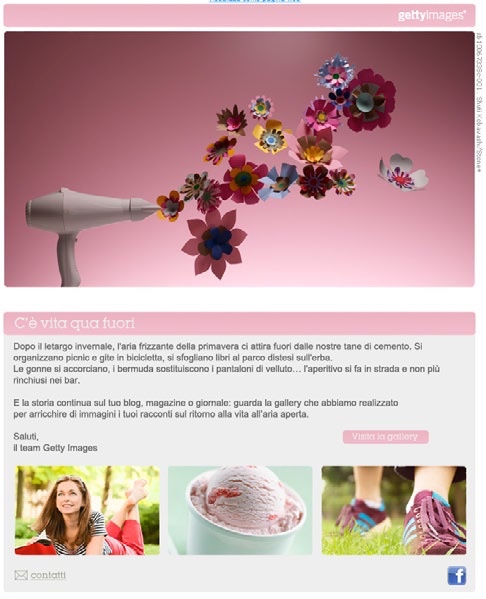 Winter
"Clouds on the horizon"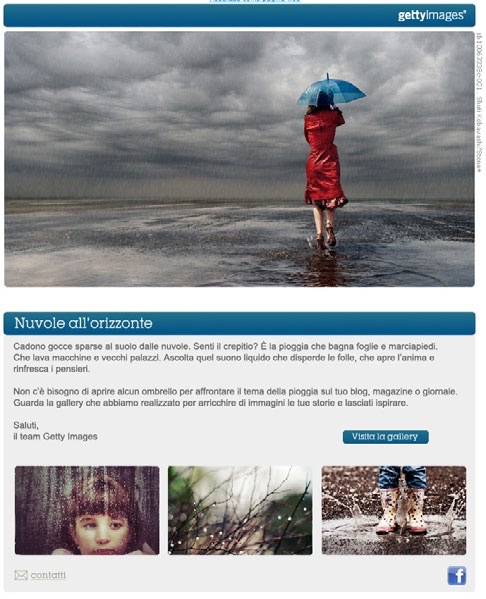 Easter
"Pleased as Punch" or literally "Happy like an Easter"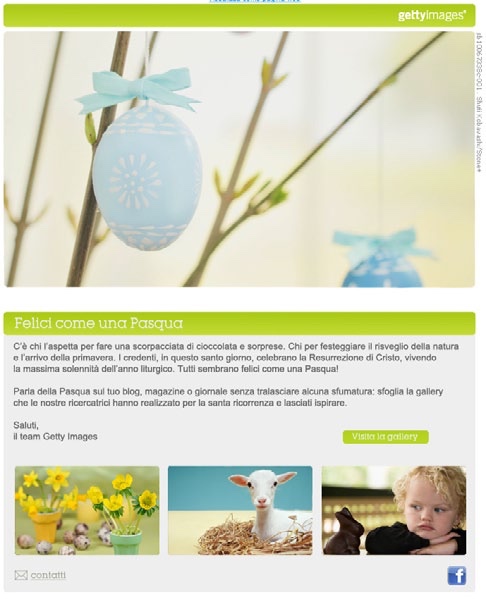 VIDEO PLUS PACK
Our Video Plus Pack offers a large selection of Video and Audio content - using banners, DEM and email signatures we drive traffic to our landing page where guests can explore different subscription options according to their needs.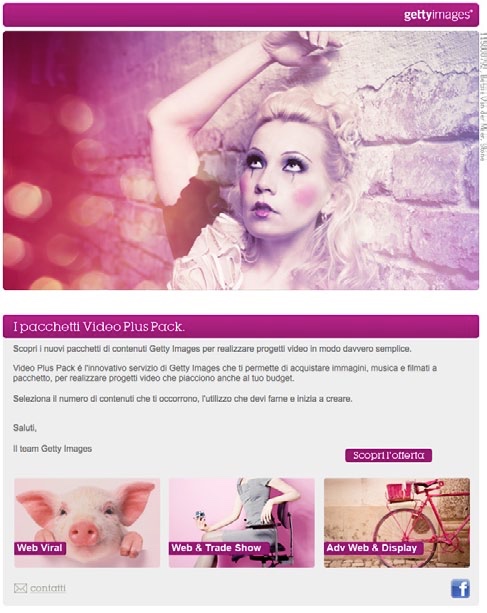 VIDEO PLUS PACK

Email headline:
"Offers on Video Plus Pack"


Format:
Landing page for Video Plus Pack offer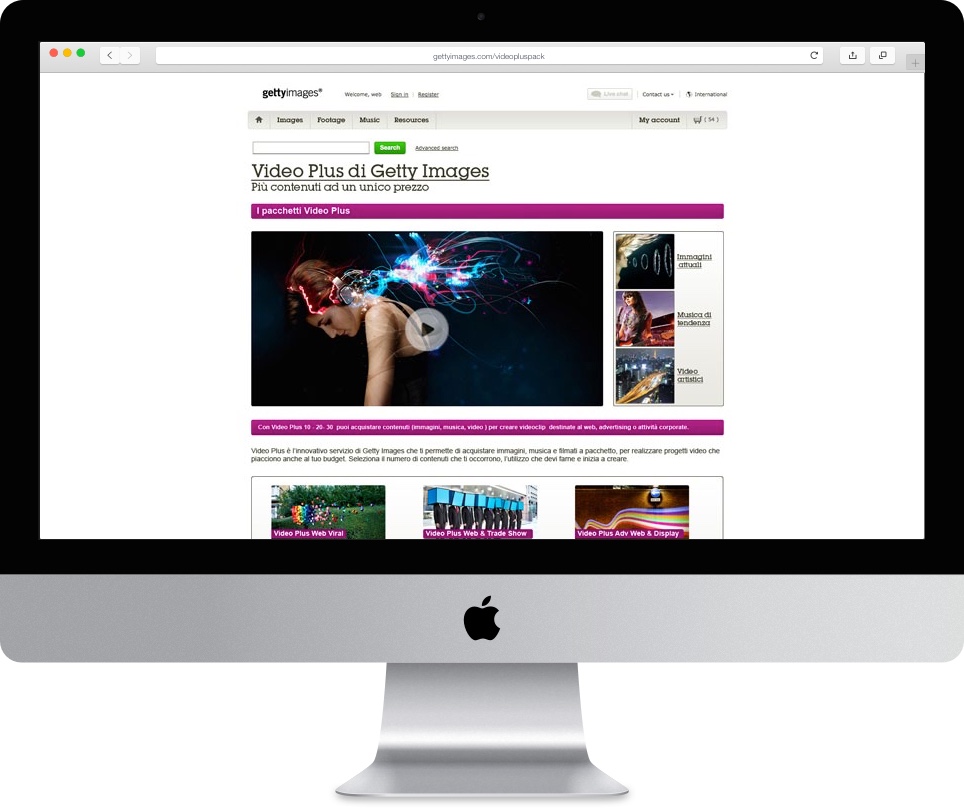 REPORTAGE
Reportage features inspiring and iconic photojournalism from world-renowned, award-winning photographers and emerging new talents in documentary photography. From war to celebration and education to urban decay, these images offer a unique look at life in our changing world, which we proudly promote via DEM.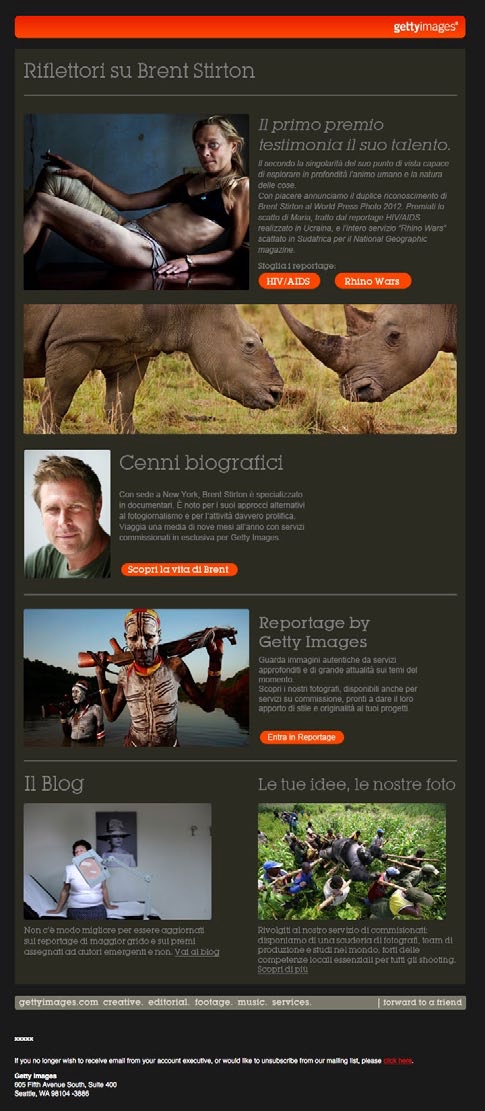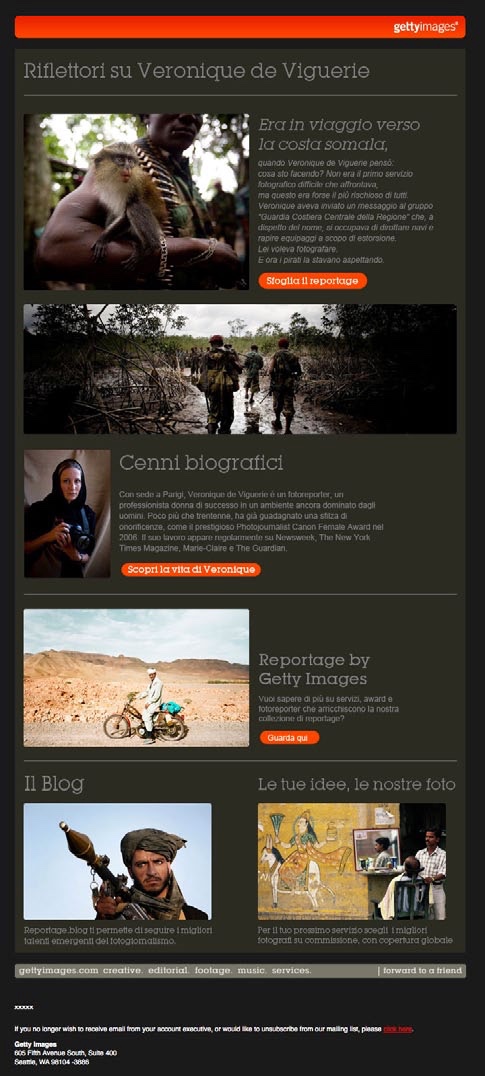 THE CURVE - HEALTH&WELLNESS
Each issue of The Curve tracks the latest strategy, insights and visual trends in the Health&Well-being industry. We highlight work that captures the spirit of the times, and hear from the industry leaders about the strategies and choices in visual and corporate identity.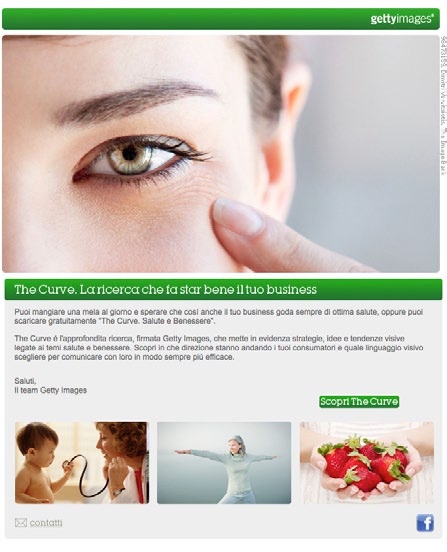 Email headline: The Curve
"The research that bring wellness to your business"


"Visual trends on Health and Wellness"

Format:
Landing page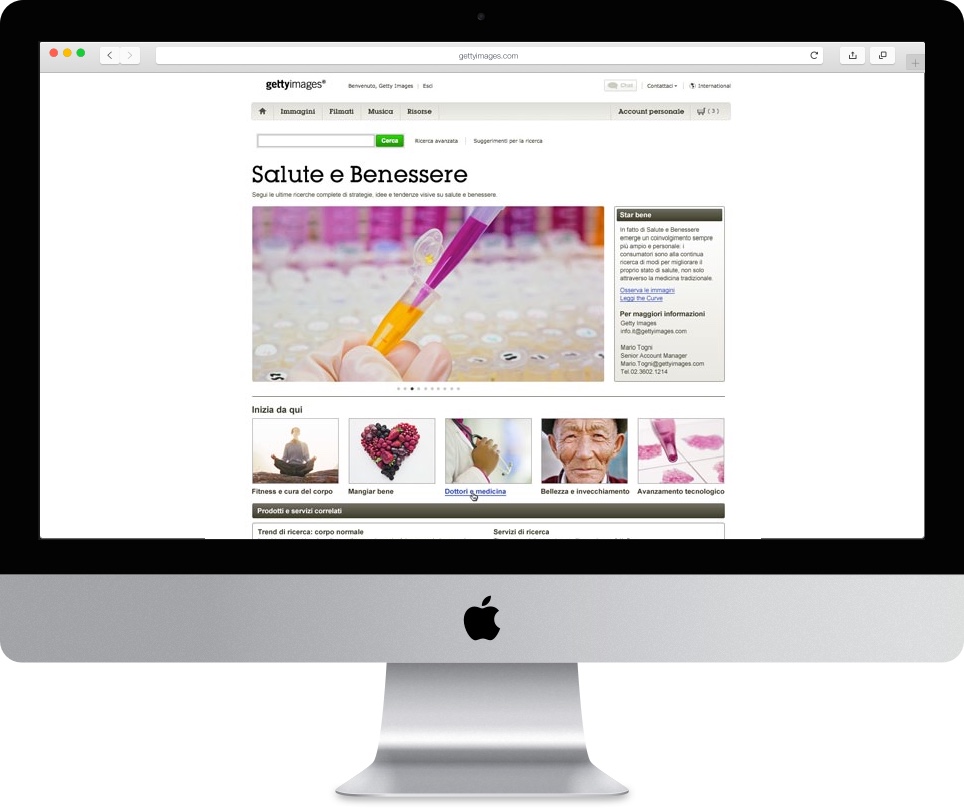 EVENT: COSMOPROF
Cosmoprof is one of the worlds leading international events in the beauty and cosmetics industry. We were responsible for the branding and marketing of a workshop called "The Curve" which took place at Cosmoprof 2012 in Bologna, as well as production of advertising materials for print and web. The workshop explored visual trends in the beauty and cosmetics industries.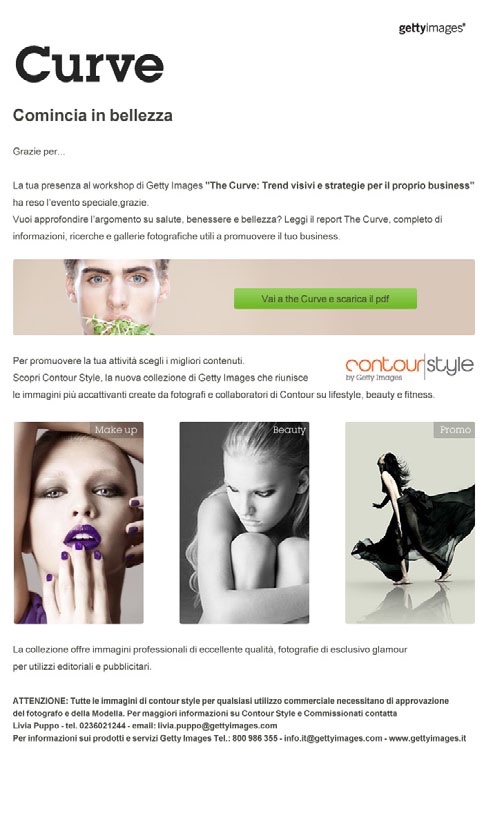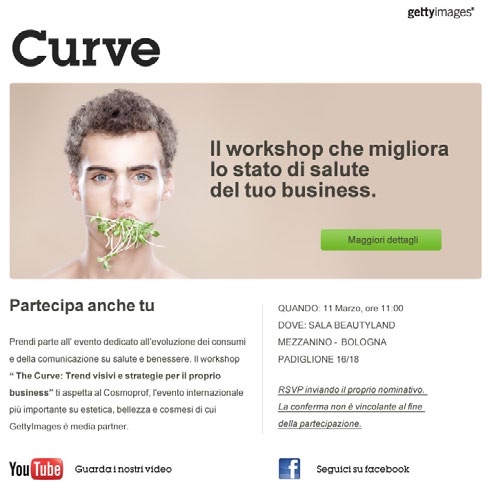 Digital banners and print leaflet