Hello,
I'm Federico (or just Fed) I'm a Design Thinker and Problem solver
I'm Federico,
and I'm a
Design Thinker
UX Designer
UI Designer
in Cork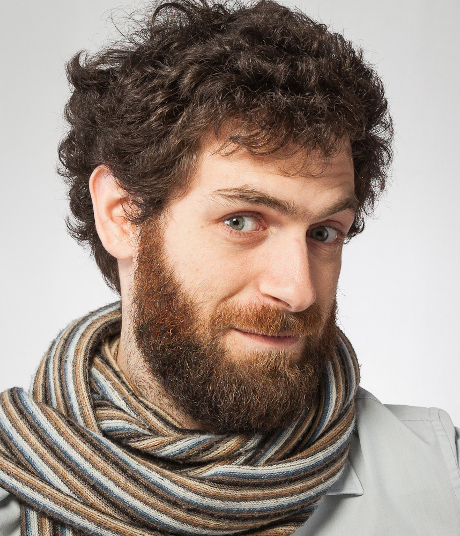 About Me
I define myself as a curious person - and my desire for knowledge constantly spurs me on to dismantle and rebuild just about anything I can put my hands on.
I'm extremely creative and enjoy designing, developing and building; from digital and web technologies to more traditional techniques such as photography, design for print and woodwork. On-going self-improvement is also important to me and I continue to pursue studies and side-projects in my spare time.
I perform well both as part of a team as well as leading others - and am convinced that collaboration leads to better results.
I'm also a dad of a 4 year old little daughter, which has taught me a LOT.
Discovery
Empathy Map, Personas and
User Journey
Big Ideas
Design Thinking and
Problem Solving
Testing
Rapid Prototyping and
Gorilla Testing
Communicating
Wireflow, Task Flows and
Design Systems
ALL WORK
VISUAL DESIGN
UX / UI DESIGN
3D
ONLY AVAILABLE WORKS
November 2019
NN/g UX Certificate
Speciality designation in Interaction Design
January 2014 - June 2014
HTML5, IDE, Javascript, AJAX, JSON certifications
HTML5 Graphics and Animations with Canvas, Up and Running with Aptana Studio 3, Javascript, AJAX, JSON, Up ad Running with Sublime Text 2
March 2010 - December 2010
Certificate in Graphic design for multimedia and web content
Courses: Illustrator, Photoshop, Web Design and HTML/CSS, Premiere, 3DS Max.
January 2009 - March 2009
Certificate in Advanced Photoshop
Advanced techniques for the purpose of photography and advertisement
January 2009 - March 2009
Certificate in Advanced Web Design
In depth HTML 4.1 and CSS 2.1
2004 - 2007
Bachelor's degree in Environmental and Industrial Design
Product design, Design history and theory, Multimedia publishing, Drawing, 3d Design, Aesthetics, Environmental psychology, Contemporary art history, Ergonomics, Science of materials.
Grade 110/110
October 2015 - November 2019
UX UI Designer
As a UX / UI Designer, I collaborated with the Product Owners and Engineering teams to validate customer and product requirements in an agile environment. From there, I translated those requirements into User Interfaces for the Engineering team to implement.
September 2012 - April 2015
Technical support and QA
Technical support for DoubleClick platform, Javascript GPT tags integration support and troubleshooting. Ads integration and troubleshooting. Reporting and data insight. Quality Assurance for DFP team in Cork.
June 2012 - August 2012
Freelance digital designer
A variety of project from posters to digital articles and business logos.
Various remote freelance work - Cork
November 2011 - May 2012
Graphic/Web Designer
Working alongside marketing and copy-writing teams based in Italy and worldwide; creating and designing layouts for web, email and banners; graphic design for digital and printed marketing campaigns; concept and campaign development; branding and packaging design.
April 2011 - December 2011
UI Designer and Developer
Designing, laying out and animating the interactive monthly on-line travel magazine, Latitudeslife. Creation and execution of interactive web banners, as well as overseeing the art direction of Latitudes' iPad app.
July 2010 - November 2011
3D Designer and UI Designer
Responsible for the development of 3d environments, texturing, rendering and animation, as well as the design of graphical user interfaces for cultural and commercial exhibitions.